New Customer – Getting Started Guide

What's Hoppin'?! Welcome to GlowFrog Hosting! We are glad you've decided to make the leap to hop on over to better hosting! We have created this basic guide to help you get started with your new Hosting Account, Website and Email.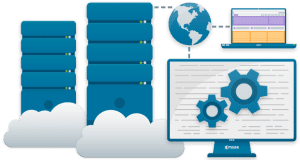 Websites
I Forgot My Password!
Don't worry if you ever forget your password, the following articles/support links should help:
If you have not logged into FrogDen, check your email for your Welcome Email from GlowFrog Hosting which contains important information on how to access your account for the first time. Be sure to check your spam folder just in case.
Email
Email is included in your hosting account! Setting up your new email address is easy.
Good Backup Practices
Be sure head on over to our
good backup practices
page and make sure to bookmark the page for easier reference in the future. Visit the page at least once a month to ensure the best experience.
You've hopped over to the right place! The Support Offered at GlowFrog Hosting is second-to-none. Hop on over to our
Support Center
to experience this for yourself.
Questions? Ask us!
[cf7 slug="Contact Form Style 1″ title="Contact Form Style 1″]