Mar 9, 2022
0
---
You may be wondering how do I login to cPanel? In this guide we will go over how to login to cPanel from your GlowFrog account.
How to Log in to cPanel
Option #1 – Access cPanel from within Frog Den
Logging into cPanel at GlowFrog is easy:
1. Log into your GlowFrog Hosting Account (FrogDen)
2. Once logged in you should see your dashboard.
3. Scroll down to your Active Services and click on 'Manage':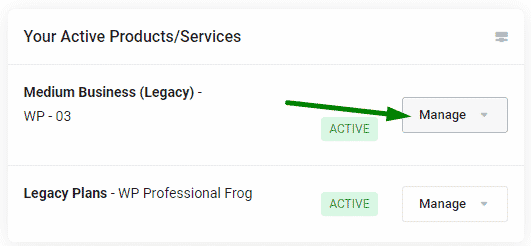 3. Select 'Login to cPanel' from the drop-down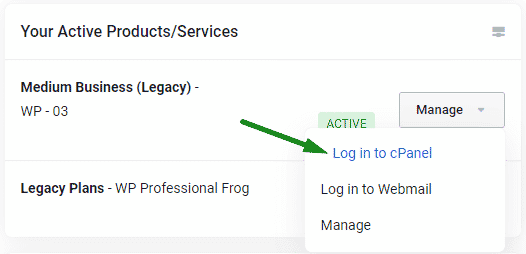 That's it! You will be logged into cPanel.
Option#2 – Login to cPanel Directly using your cpanel Username and Password
1. To login to cPanel directly, you can use your website address: exampledomain.com/cpanel
2. Then login using your cPanel username and password.
If you do not know your cPanel username and password you can use option#1 to login to cPanel and view your cPanel username — then Reset your cPanel Password.
Need more help? Contact our support team or open a ticket and we will be glad to help.