Why us? How we are Different
We've created a unique, easy to use platform built for Speed and Security and joined it with some of the best WordPress and CyberSecurity experts in the industry.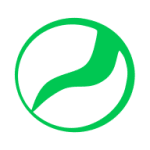 Why Us? – the GlowFrog Standard
What makes GlowFrog Different
Choosing a WordPress host is a challenging and sometimes frustrating decision. At GlowFrog, we've created a unique platform that's built for security, speed and ease of use. Our tools make managing WordPress easier and more efficient and our staff are real experts dedicated to your success. We stand behind our service 100% and believe that we have created the best WordPress hosting platform out there.
Having said so, we get asked the following question a lot, "Why GlowFrog Hosting? What makes GlowFrog Hosting better than any other host?"
We feel the best way to answer that question is to break the answer down into three different categories. That way we can give you an accurate comparison of our hosting model vs other hosts in the industry. The categories we will delve into are: Shared Hosting, Unmanaged Hosting and Managed Hosting. So let's embark on a journey together and uncover the specific differences between GlowFrog Hosting vs other hosting providers and reveal the features and specifications that are exclusive to our platform.
GlowFrog vs Shared Hosting Providers
cPanel Hosts: Shared Hosting
cPanel is one of the most popular web hosting control panels that facilities the management of a web hosting server. It's made by the company cPanel and provides a graphical user interface and automation tools designed to make hosting a website and managing tasks easier. Many Shared Hosting Providers, WordPress Hosts and even some VPS/Dedicated Hosting providers employ the use cPanel. These include some of the larger EIG companies like: Bluehost and HostGator, as well as hosting providers like GoDaddy, SiteGround, and InMotion Hosting.
GlowFrog + cPanel: Not all cPanel Hosts are Created Equal!
We love cPanel for it's versatility and the sense of familiarity it gives our customers when they switch to our Hosting platform. Customers can get settled in quicker and easier with a control panel they are used to. But – unlike other cPanel hosts, you aren't limited to cPanel and it's capabilities. You also have access to WordPress Manager our complete and Robust WordPress managing area where you can perform all of the Administrative and Maintenance type tasks you need to including: cloning, staging, cache management, plugin & themes, updates, SSL, Domain Changes and one click dashboard access, all from a single interface.
→ Learn More about WordPress Manager Here
Shared Hosting Model: The Ugly Truth
Shared Hosting generally runs around only a few dollars a month and is usually accompanied by a bunch of flashy "new" perks and "limited time" promotions which are effective marketing strategies tempting new users to switch. Your average shared hosting user will start by paying only a few dollars up front – but will eventually and inevitably begin to experience poor service and poor support soon down the road. Why is this? Because shared hosting providers focus on a high volume, low quality hosting model and must overcrowd their servers to make money.
In our experience, the Consumer which typically falls for these marketing ploys and ends up choosing this kind of hosting model are usually:
• New to WebHosting in General
• Transferring away from WordPress.com
• Looking for the Cheapest Option to suit a Tight Budget
• Unaware of the actual differences in shared hosting, managed hosting and Independent Managed Hosting, and making their decisions based solely on price (this isn't good and will cost them later!)
• Someone who isn't aware of other options out there
Why is this bad? Well, simply put – you get what you pay for. Here's the insiders scoop: No matter how you spin it, Shared Hosts aren't making any money by charging $3-$5/month for their shared hosting plans! Especially after you factor in expenses which includes paying and training a basic Support Team to support all these customers- and they can barely support them. One ticket and they are already in breech of their SLA . It actually costs them to take on new customers. So, how do you suppose they generate revenue? Well, Shared Hosting providers make most of their profit from Upsells, Hidden Fee's, Raising the Price at Renewal etc.
Low Cost Gimmicks: Customer Exploitation for Capital
Let's take an even deeper look into this model and reveal some of the common tactics of Shared Hosting providers and how they make their money. Heard of the Unlimited Resource Plan? For veteran consumers of Shared hosting, this most likely rings a bell for you. Well we hate to break it to you, but in the land of facts and reality, there is no such thing as Unlimited Resources.
What these Shared Hosting Providers actually do is limit the resources for their customers who have been successful and "outgrown" what their hosting model supports. Talk about valuing your customers loyalty! They will suspend their hosting accounts often without prior warning and advise them that they are using up too many resources and had to suspend their account to prevent server overloads.
This usually ends up in these customers getting angry and leaving – which in turn makes room for more newer customers who they hope won't use as many resources and will purchase upgrades etc. Rinse and Repeat. The angry customers usually wind up getting picked up by another Shared Hosting provider who utilizes the same model and UN-beknowst to the customer, the company they are switching to is actually another Shared Hosting company who is a under the same EIG Umbrella! So they never actually lose money or the customer.
This is the vicious cycle that is the Shared Hosting Industry. Because the plans are so cheap, these hosts must crowd their servers to turn a profit which means, you're site is hosted on a server with 1000+ other customers all using the same resources. This is why the speed and performance times of sites hosted on environments like this vary drastically. Any issues on another site using resources can and will affect your site as well. You can "optimize" your site until you are blue in the face – and you will still experience issues with speed and performance on this model.
Speed and Security: the GlowFrog Standard
You are almost guaranteed to experience faster speeds with GlowFrog Hosting. This includes faster page load times as well as the performance in your WordPress Dashboard. Our unique infrastructure is cleverly designed for speed and security. Your websites won't be pining for RAM or CPU. Our custom Server Stack uses both Apache and Nginx. Nginx is proven to be faster HTTP handler than Apache.
Most cPanel Host's and Shared Hosting providers are reluctant to update their server software to the latest versions, including PHP, MySQL etc. The latest PHP version 7.3 and 7.4 is proven to faster and more secure than previous versions. That's why we offer the latest versions of PHP which you can switch to easily in your control panel. We also use MariaDB in place of MySQL which is proven to be faster and more compatible than MySQL.
Another facet of speed and performance is caching. Our servers utilize Nginx as a server-side caching engine. A cache is a high-speed data storage layer which stores a subset of data so that future requests for that data are served up faster instead of loading the data from it's primary storage location each time. Basically, your WordPress site will load faster with less resource usage. Most Shared Hosting providers encourage you to use a caching plugin. Caching plugins are inconvenient and unreliable and often require complication configuration to work optimally. At GlowFrog Hosting, you can forget about caching plugins. Our servers do the caching for you and you have full control over the cache. You can clear your cache right from your WordPress Manager in FrogDen (your hosting account Client Area).
→ You can read more about Nginx and Serverside Caching Here
Limiting Your Account: "Your Account has been Temporarily Limited/Suspended"
Due to the high volume, low cost shared hosting model, these hosts will take your website down based on the resource usage of your account. This is common practice for shared hosts on this model. They must do so to prevent your site from affecting another customers website. It's so common practice, it's listed in their Knowledge Base so that when you call in to find out what has happened agents can quickly link you to this section of their website. The burden of responsibility falls back on your shoulders. You will be instructed to "optimize your site" so you can fit on their crowded servers without interrupting their other customers experience.
SiteGround: https://www.siteground.com/kb/web-service-account-limited-temporarily/
GoDaddy: https://www.godaddy.com/…/quot-Resource-Limits-quot-Alert/td-p/4909
InMotion Hosting: https://www.inmotionhosting.com/support/billing/account-suspensions/
During this time, instead of your WordPress website, visitors of your site are greeted with an ugly and unprofessional message. You will likely receive no other explanation except for the one like below: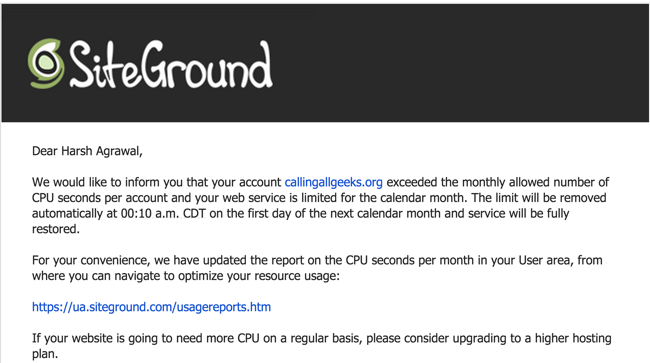 Not only does this look bad and hurt your reputation, but if you are operating an online business you are losing money every second along with more potential customers. Plus, it's just down right unprofessional.
The GlowFrog Approach: One Size Hosting does not Fit All
At GlowFrog Hosting we take a different approach. We understand one size hosting does not fit all. We monitor sites consistently, 24/7. We see your success as a good thing. If for whatever reason your site is consuming a larger amount of resources than it used to, or you've just grown to the point that your current resource allotment is no longer suitable for your operation, we get it! We will perform deep analysis of your site to determine the source of the resource usage so that we can bring it to your attention and help you decide on your next steps and make an informed decision. If there is something malfunctioning that's causing the issue we will assist you in diagnosing it. If it looks like you need more PHP workers or other resource allocation, we will reach out to you to get your feedback and determine the appropriate path that works for you.
Hacked Account Notification
The Security shared hosts provide is basic and mostly referring to the actual server – NOT your website. By our standard this is a major flaw. Especially when security is usually a main focal and selling point. The responsibility of securing your website falls on your shoulders. But they won't make this blatantly obvious. They know that the average web hosting consumer isn't going to recognize the vague references to security and the mincing of terms off-the-bat. You won't hear about the limitations of the security they offer until you receive the infamous "Hacked Account Notification" email. This is when you will learn the limitations of the security provided for your way of making a living- and now it's too late to do anything about it. You're files have been quarantined, your website is broken oh and here is a link to a Security Company they will recommend who will help you "restore your website" for you. The security company will charge you in excess with fee's from up to $200-$500 to fix your hacked website – and it's pay or go away. Now the fate of your website rests in how deep your wallet is. We don't agree with this practice- nor do we follow it.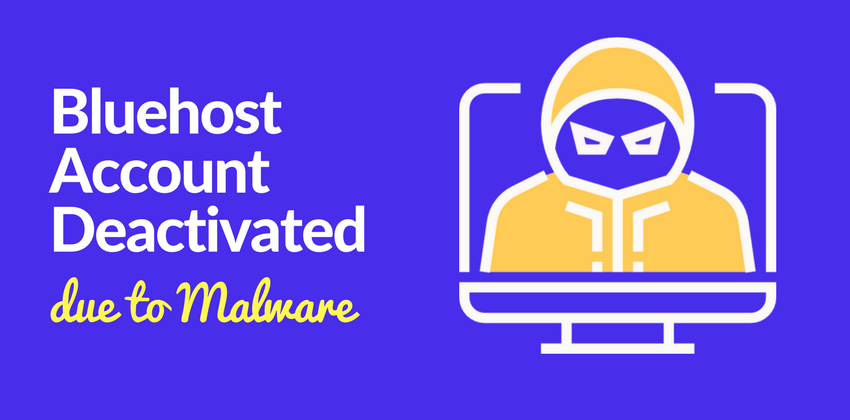 GlowFrog: Security is our Expertise
At GlowFrog Hosting the security of your website is our priority. We are real security experts. Our team have certifications in cybersecurity including Security+ and CEH, some with both civilian and military level experience. We secure not only our server infrastructure so that your website is hosted within a secure environment, but we also implement security measures for you on the website level. Your WordPress website is protected against many different forms of hacks and exploitation including but not limited to Cross Site Scripting Attacks, MySQL injection, Man-in-the-Middle, Brute Force and more. In effect, we harden your WordPress website and employ both active and passive measures to protect the integrity of your WordPress site on both the server AND the website level.
You have access to additional Security Tools in FrogDen (your client area and hosting account manager) and within your WordPress dashboard. We also understand that even the most state of the art security sometimes can not prevent hacks. Therefore, we have secondary measures in place to protect your sites and offer speedy recovery options should the unfortunate happen, although extremely rare. All of this is included- there are no extra fee's. We have your back 100% and we mean that. We simply do not leave our customers hanging.
→ Learn More about the Benefits of our WordPress Complete Security Solution Here
WordPress Specific Tools and Features
At GlowFrog, your client area when you login to your Hosting account is referred to as FrogDen. When you login, you can view your hosting accounts under the Services section. From FrogDen you can access your hosting accounts along with WP manager. WP Manager is our Robust Single Interface WordPress Manager where you can manage all of your WordPress sites from a one area. Simply put, it's awesome!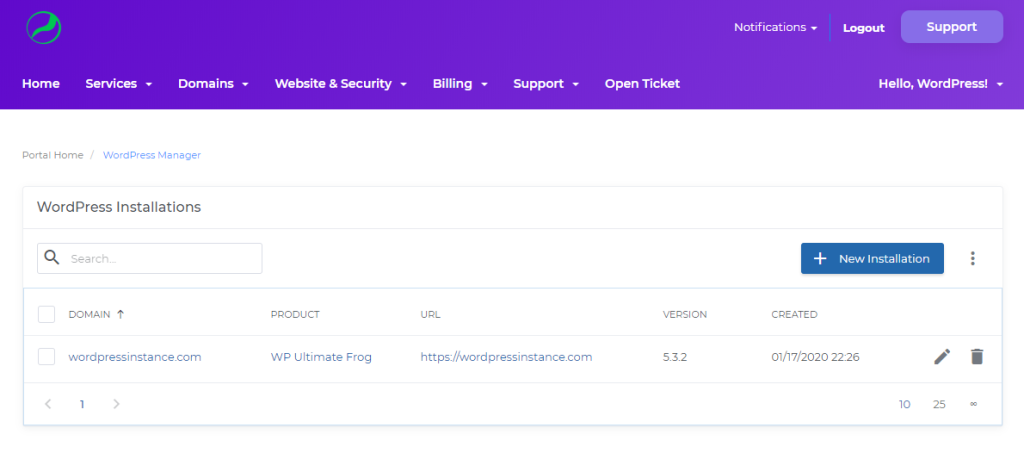 It's a powerful and efficient way to manage all of the administrative aspects of WordPress. Watch our video below to learn more:
Some of the features and tools you get are:
✓ Clear WordPress Cache
✓ Clone WordPress
✓ Staging and Push to Live Button
✓ Transfer WordPress from another Host from WP Manager
✓ Turn on SSL
✓ Change WordPress Domain
✓ Install WordPress in One Click using Pre-Made WordPress Instances
✓ Install, Activate, Deactivate and Delete Plugins
✓ Install and Activate Themes
✓ Update all Plugins and Themes at Once
✓ Enable or Disable Automatic Upgrades
✓ Create or Restore WordPress Backups
✓ Collaboration Tools (add Account users with Different Access Levels)
Other hosts might boast comparable features, but we can guarantee they don't come close to our level in terms of ease-of-use and efficiency.
Support: Quick Resolution Time, Competent, Knowledgeable and Friendly
Other companies often boast Support. For places like InMotion Hosting, it's true. But even their scope of Support has its limitations and nothing compares to the GlowFrog Hosting standard of Support. We support and offer even what InMotion doesn't. One of the questions we are often asked is, "Why isn't there a number posted on your website where I can call for support?". The answer to that is simply because we don't hire "call center agents" to represent us or take our calls and handle support requests on our behalf.
Whenever you call into to other Shared Hosting providers Support lines, you are placed in a queue and wait until you are finally speaking to a "representative" of the company. These are average people with little or no credentials who were hired and trained to answer calls and offer basic support. That's why they call them "representatives". They are paid to represent the company and perform tasks and actions for their customers on their behalf.
When you speak to someone at GlowFrog, you are speaking to same the Experts and Enterprise level professionals who manage our Infrastructure. Our Support Team consists 100% of certified professional experts in the field who are invested in your individual success on our platform. They don't represent us, they are us. Plus, we prefer to get to know our customers on an individual basis. You can Have us Call You Here. We have plans to implement an answering service in the future in which you can be routed to our Experts directly but presently our Support is more concerned with handling your specific needs and providing a more personalized and hands-on experience vs operating a call center.
Our primary focus and priority is addressing our customers concerns. We value convenience and punctuality so you can rest assured that your concerns will absolutely be addressed. The upside to this is that you have the ability to select when you want to be contacted and we work with your schedule and time specific needs. We also take the time to get to know you and your expectations which facilitates a more personalized and white glove experience. We respond to call requests very quickly but honestly, we don't get that many call requests from our current customers due to our rapport. We are notorious for prioritizing and handling issues quickly and our customers trust us to do so. Nevertheless, our Live Chat is available 24/7 and we are available through our ticketing system and email as well: [email protected].
We are also proactively monitoring your sites consistently. If we see an issue we reach out to you directly. You can be more at ease knowing your website is taken care of and enjoy your holidays and spend more time with your family vs worrying about your website.
GlowFrog vs Unmanaged hosts
What is an Unmanaged Hosting Provider?
Unmanaged Hosting is a term used to describe a hosting service in which the server environment is provided to you as-is and on a DIY basis. Examples of Unmanaged Hosting providers are providers like Google Cloud, AWS, RackSpace etc. The hardware and server is powerful and capable, but it's up to you to build your own server from the ground up.
GlowFrog Built in Premium Features
At GlowFrog Hosting we've already done this for you. We've built our Server and WordPress Hosting Platform with Premium Level features and tools all included and available to you at your disposal. We manage the Server Level tasks, Technical aspects and Security for you, so that you can focus on building and maintaining your online presence and nothing else.
The Best Support you've Ever Had Guaranteed
The Support we provide for our customers is second-to-none. We treat our customers like family. Whether it's grandma who can't figure out how to operate the DVR or engineer dad who knows exactly what he wants and how he wants it. We have your back 100%. We listen to your specific needs and concerns and offer our expertise and skilled hands to do the needful.
GlowFrog vs other Managed Hosts
What is Managed Hosting Really?
Managed Hosting is a term that get's tossed around loosely in the industry. What Managed Hosting really is, is a host that handles all of the server administration, server related, and technical aspects of your hosting account for you. These are hosts and servers that are provisioned for specific platforms like WordPress. These type of host can include Shared Hosting Server Environments as well as VPS and Dedicated servers. What we mean when we say that the term is tossed around loosely, is that the expectations and standards for managed hosting have somewhat changed and become more basic. These days, you can spin up a server, throw Nginx on it and call it "Managed WordPress Hosting". In the world of Shared Hosting, the server is already being Managed by a Server Administration team. So what's the difference really other than the addition of a caching engine? At GlowFrog, our standard of Managed WordPress Hosting is a bit higher than that.
Managed Hosting: The GlowFrog Standard
Not only do we manage the Server Administration for you (this is a no brainer) but we assist in managing a lot of the website level aspects of your site a little more in depth than other "managed" hosting providers- if they do so at all. We assist in helping you manage the Security of your site including installing a website level firewall, analyzing real time security reports of your website, website level optimization, backups, hack removal, website repair etc. We use a combination of Passive and Active monitoring to ensure the uptime and integrity of your website.
FREE WP Transfer
We'll transfer you – no charge.
FIX ON TRANSFER
Broken site? We'll fix it on transfer.
GlowFrog Guarantee
You'll want to stay.
Don't take our Word for it.
Experience the GlowFrog Hosting Standard Yourself.
Try 1 Week Free
You can try one week on us.
WP Manager
Single Interface Management.
WP COMPLETE SECURITY
Hack Prevention & Recovery.