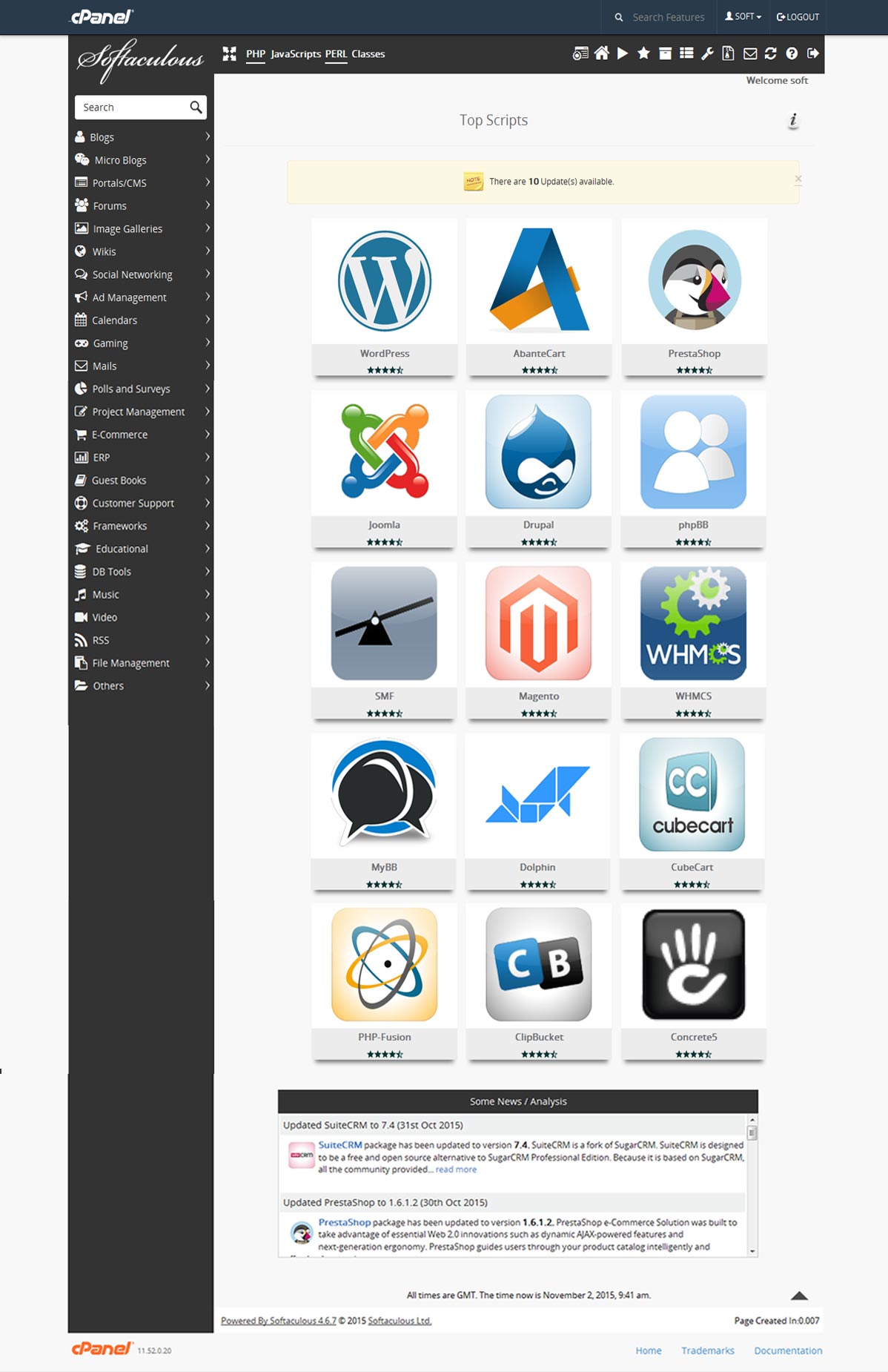 1-Click Applications Installer
Install your web applications within minutes. Fill in your installation details – and install! You do not have to unzip installation files, create databases etc. The one click applications installer will do it all for you. Install a new Copy of WordPress, Joomla, Prestashop or choose from many other one click install scripts. Backup your applications in one click, schedule automatic backups, import backups, import your other manually installed applications and more. See Complete List of Applications
One Click Install
Choose your app, fill in your installation details - and install!
Backups for Your Website
Schedule Automatic backups or perform Manual Backups for your website and application.
Restore and Import
Restore your website from a backup or import your pre-existing website or application.
Updates
Keep your applications up to date! Choose to automatically update your applications when new updates become available or manually update all of your applications in one click.
Choose from 100+ Applications
Install virtually anything you need for your individual or business website. Ex: WordPress, Joomla, Prestashop, OpenCart, Forum Apps, Video Apps, Image Galleries, Newsletter, Social Media Apps and more!
Applications Installer OVER 100+ FREE 1-CLICK APP INSTALLS
Applications Installer
OVER 100+ FREE 1-CLICK APP INSTALLS
– WordPress
– Joomla
– Prestashop
– Magento
– Over 100+ Apps!
– Schedule Automatic Backups!
– Manage From Frog Den or cPanel!

Included FREE with GlowFrog