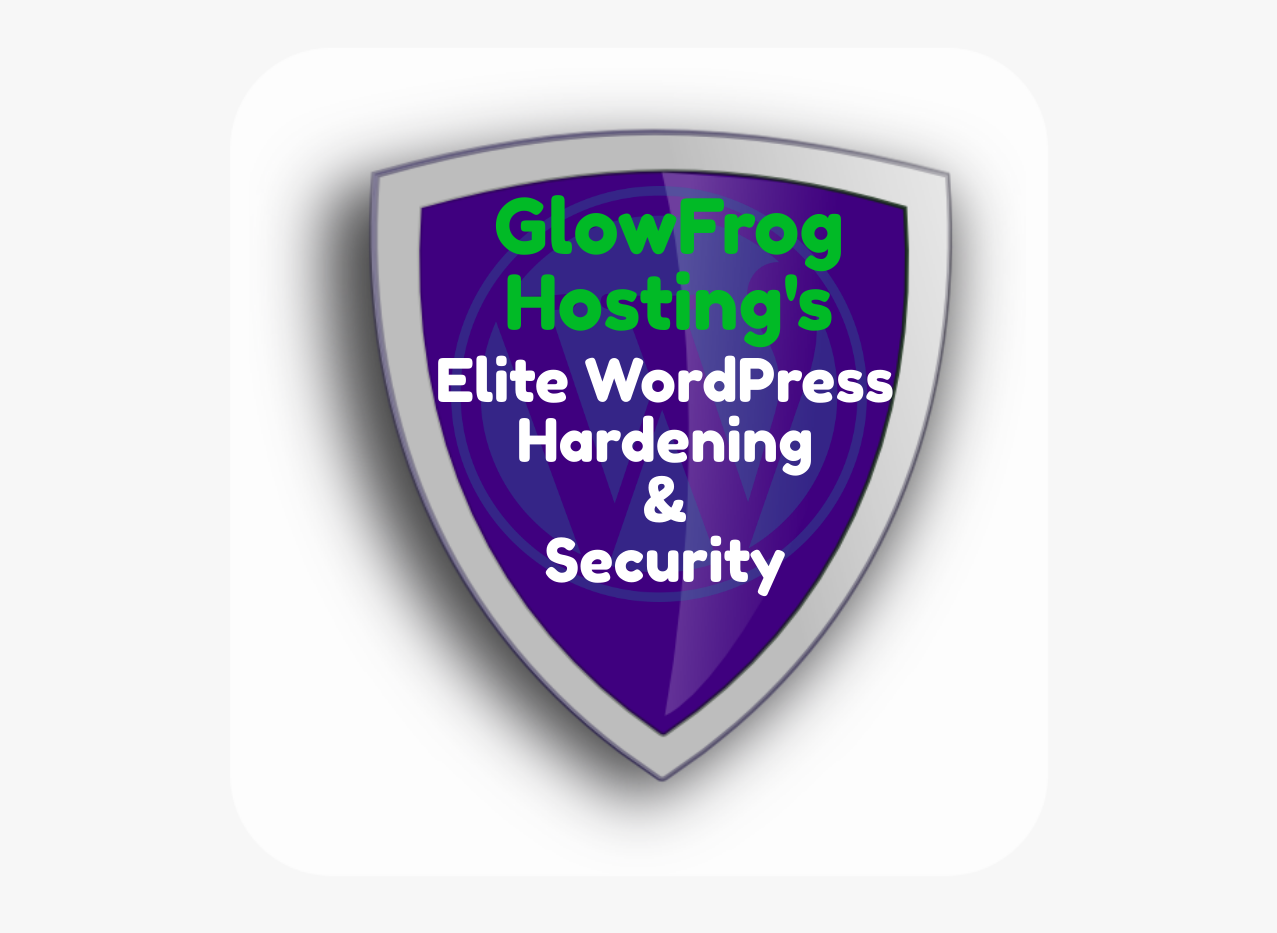 Elite WordPress Hardening and Security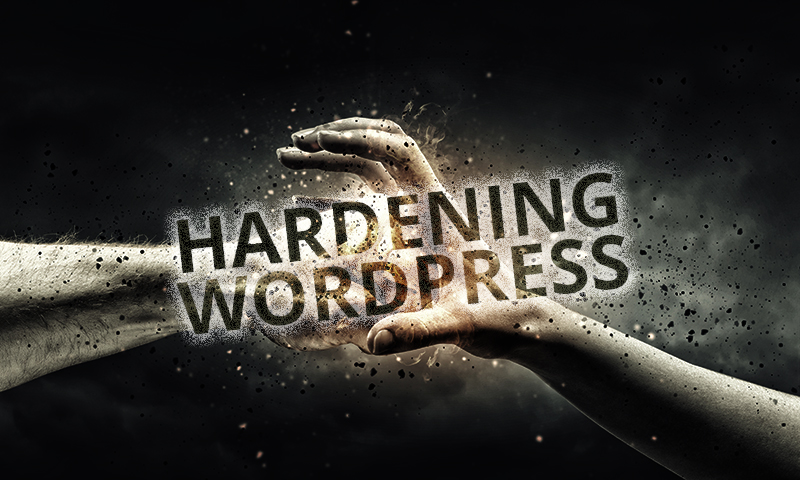 In this Article, we will discuss the benefits and features of our
Elite WordPress Hardening and Security
for your
WordPress
website.
Secure and Harden My WordPress Site Now!
GlowFrog Hosting: WordPress Complete Security Solution
The WordPress Hosting Plan comes complete with a
Fully Managed Security Solution
for your WordPress Site. Take a look at some of the features which are included in your
WordPress Hosting plan
below:
WordPress Firewall
Fully configured WordPress Firewall and custom rule sets.
System Security & Performance Monitoring
Active and Passive System Monitoring, Intrusion Detection and Real-time Security Alerts.
WordPress Hardening
Lock Down your WordPress site with deep forensic analysis. Detect and safeguard against future threats and intrusion attempts.
Website Scanning & Malware Removal tools
Access to website scanning and malware removal tools right from your hosting account.
Hack Recovery
In the event of an emergency, our Security Experts are standing by round-the-clock to assist in FAST, EMERGENCY recovery from hacks.
Automatic Backups
Automatic Backups backup your WordPress site and files and are stored off-site as an additional recovery option.
Security Alerts
Receive Real Time Security Alerts to stay informed regarding the integrity of your WordPress website.
Attack Surface Reduction
Intelligent Server Security with Attack Surface Reduction for WordPress built directly into the server.
SQL injection & Cross Site Scripting (XSS) Protection
Proactive security measures prevent SQL injection and the execution of harmful PHP scripts in your WordPress website using XSS.
Site Lock Security Subscription
Free, Optional subscription to Site Lock Security for your Website accessible from your Hosting Account.
Watch it in Action
Why Choose GlowFrog Hosting WordPress Managed Services?
Fully Managed Hack Prevention and Recovery in the event of an emergency
Our WordPress Experts are seasoned and certified System Administrations and with years of experience working with the WordPress platform and credentials such as a CEH and Security + certification.
Continuous System Monitoring: malware, blacklisting and alerts
Available 24×7 maintenance and monitoring to keep you informed and keep your WordPress website running at 100%.
Attended Update(s), Update Protection, Repair and Rollbacks
No unattended updates which can bring your site offline unexpectedly. Our Team ensures your sites remain functional and will rollback updates if necessary to preserve the functionality of your website or work to repair issues resulting after an update.
Active and Passive WordPress Hardening
Lock Down your WordPress site with deep forensic analysis. Detect and safeguard against future threats and intrusion attempts.
US Based Support / No Outsourcing or Hidden Fee's

Our Support Team is Fully Based in the US and are valuable members of the GlowFrog Hosting Secuirty and Support Team. GlowFrog Hosting does not outsource to third party companies.
Automatic Backups

Have peace of mind knowing that your WordPress site is automatically backed up for additional recovery options when needed.
Website Scanning and Malware Removal Tools

Access to Website Scanning and Malware Removal tools in your hosting account and in your WordPress Website.
WordPress Hosting Plans and Pricing
Need Help? Ask our WordPress Security Experts
Helpful Articles & Resources
How useful was this post?
Let us know what you think!
Average rating / 5. Vote count:
We are sorry that this post was not useful for you!
Let us improve this post!
Thanks for your feedback!