GlowFrog Hosting was officially launched in 2016 by a group of multifaceted Web and Security Experts who noticed quality WordPress Hosting with the focus on Security, Reliability, and Customer Oriented Support wasn't a priority in the industry. Instead the focus was on sheer volume and cheap solutions – so we set out to change that and in doing so we've set a new standard.
The GlowFrog Standard.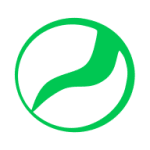 The GlowFrog Standard
We are proactive and take measures to ensure the integrity of your website(s). If your website breaks or isn't online – we're behind you 100%. That's what sets us apart from EIG Companies and Shared Hosting providers as an Independent Managed Hosting provider – and we intend to stay that way.
Your Needs Come First
Other companies might like to play the, "it's not us it's them game". Leaving you in an impossible position with no resolution – We don't.
We'll communicate with whatever third parties we need to on your behalf if necessary to ensure your needs are met, your concerns are addressed and any issues are met with an appropriate and acceptable resolution. That's the GlowFrog Standard and what we mean when we say, we've got your back 100%.
When it comes to your hosting needs we go out of our way. Our goal isn't to meet your expectations but to exceed them. We can help with just about anything. Just ask us!
Our Support Team is friendly, competent and knowledgeable. If you need help with something that isn't necessarily within the scope of what we can support, we will do our due diligence and at least point you in the right direction.
GlowFrog vs Shared Hosting Providers
The Support and environment Shared Hosting providers offer is great to an extent; when you need a cheap solution for a basic website with basic support. But when your website breaks, goes offline or the security of your website is compromised – that's where it usually ends and things get ugly. You're left with no other option than to pay expensive fee's to a "Developer" or a "Security Company" with no guarantee you will get your website back.
On the off-chance you do get a website back, it's full of errors and remains a pale shadow of it's former glory.
That's what makes us different. Our Support Team is second-to-none and you can rely on us when you really need us.
We're Reliable
One of the most common issues in Web Hosting is not knowing what to expect when it comes to hardware and practices. We are consistent and reliable in our practices and our business model is transparent. So you know what to expect and you know you can depend us, as it's the core of who we are.
FAST HOSTING
Our service is fast. Unlike Shared Hosting providers, we take a proactive approach in taking the time to ensure your account is provisioned optimally. One size does NOT fit all and we make adjustments on an individual basis when needed. We maintain our Servers and are up-to-date with the latest technologies including PHP, MySQL and more.
REAL WORDPRESS EXPERTS
It's not just fluff. We don't throw this term around as a selling point. We don't hire "call center reps" with no experience and train them to meet the basic needs of support. Our team consists of actual professionals who've worked with WordPress since it's inception. We've contributed to the WordPress community and even developed our own proprietary solutions.
Quality driven
We put our all into everything we do. We don't do anything half-cocked. Proactive and hands on, you can trust our team to handle just about anything you throw at us. Communication is a big part of what we do. Our team will work to get to know you as an individual and take your specific needs into consideration.
Product Transparency
We never intend to compete with larger EIG companies or develop comparable in depth, affiliate based marketing strategies which adapt shady tactics in order to get as many new customers as we can and convince people to switch. This is a model which focuses on volume and takes a quantity over quality approach. Our goal is to liberate you from this and show you what better quality hosting really is.
To compete with this, we'd have to abandon our principles and quality driven standards in order to adapt to the low-cost, high volume business model that has become the industry standard for Shared Web Hosting.
We'd be cutting the same corners they cut in order to provide you with cheap, subpar hosting; in turn sacrificing quality, security, speed and reliability which are the core principles in which GlowFrog Hosting was built.
What we do offer is a competitive, one month discount in order to give you an affordable opportunity to see what we're about.
We realize you're here because you're looking for something different – something better. We will continue to push the boundaries of what is possible in terms of Managed Webhosting and building a better platform.
If you're an independent thinker like us, you understand this and need no convincing. Our ethical foundation, Reliable Service and Innovative Platform speaks for itself. On the other hand if you're still not convinced and think this is a marketing ploy, just try our hosting free for One Week and see for yourself.